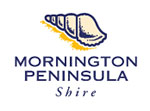 Media Release
Tuesday, 14 August 2018 13:21
Mornington Peninsula Shire Council
The Mornington Peninsula has been named as Australia's most Outstanding Region at the national 2018
Delicious
Produce Awards in Sydney last night.
The Awards in their 13th year are judged by leading chefs and restaurateurs including Maggie Beer, Shannon Bennett, Matt Moran and Andrew McConnell.
The announcement comes just seven days after the Mornington Peninsula Shire Council launched 'A Taste of Mornington Peninsula' awareness campaign on the steps of the Victorian Parliament with local chefs, wine and cheese makers, farmers, brewers, vegetable growers and tourism operators to highlight the importance of farming and tourism on the Mornington Peninsula.
Cr. Bryan Payne, Mayor of Mornington Peninsula Shire said, the recognition of the Mornington Peninsula as Australia's Most Outstanding Region for food and production was a major credit to the farmers, chefs, tourism operators, small businesses, and all of their staff who contribute to the quality of the Mornington Peninsula experience.
"Over 7 million visitors annually come to the Mornington Peninsula to experience wine and food from 500 registered food hospitality venues with hospitality being one of the region's largest employers, employing over 4,400 people.
Click HERE to listen to Mornington Peninsula producers
https://greenwedge.mornpen.vic.gov.au/taste-of-the-peninsula/
"Around one third of the land on the Mornington Peninsula is devoted to agricultural production."
A special Mornington Peninsula certified trade mark, developed by Mornington Peninsula Shire and its Food Industry Advisory Body, continues to help consumers confirm the provenance of fresh produce produced in the Mornington Peninsula Shire when buying from the farm gate, farmers' markets and retail outlets.
"Key food producing industries on the Mornington Peninsula are vegetables, poultry, grapes and wine, livestock and seafood.
"The Mornington Peninsula also is a world-renowned wine region with over 200 micro and small-medium wineries producing for the domestic and international markets," Cr. Payne said.
Media Enquiries:
Ron Smith, Mornington Peninsula Shire Council - Mobile: 0417 329 201