Media Release
Wednesday, 11 June 2014 13:30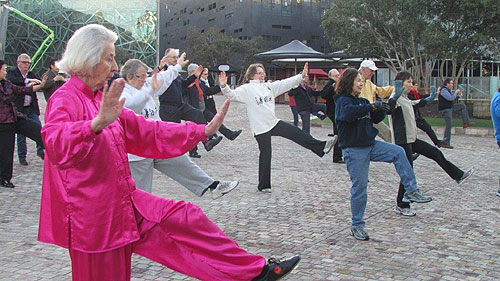 Tai Chi at Fed Square
To a slowed down version of Happy Birthday, Tai Chi Australia's Chief Instructor, Han Jin Song will conduct a special class before blowing out the candles and, in probably what is a world first, cutting the cake with the ceremonial sword.
The event will be broadcast on the Fed Square Big Screen.
Tai Chi, the ancient Chinese health exercise that balances the body and mind has been enjoyed free of charge by hundreds of inner city dwellers, passersby on their way to work and visitors to Melbourne from country Victoria, interstate and overseas.
In April 2013, Safe Work Australia released its first report on work-related mental stress and its associated costs based on an analysis of Australian workers' compensation claims data from 2008-09 to 2010-11, finding the loss of productivity and absence of workers is costing Australian businesses more than $10 billion per year.
Media Enquiries:
Ron Smith, Corporate Media Communications, Fed Square - Mobile: 0417 329 201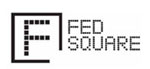 Media Alert
8.00am Friday 13 June 2014

Don't Stress over Friday the 13th
Relax with Tai Chi to Celebrate 10th Birthday
of Calming Down Melburnians at Fed Square
Centre Stage, Fed Square
Media Enquiries:
Ron Smith, Corporate Media Communications, Fed Square - Mobile: 0417 329 201