Media Release
Saturday, 07 June 2014 14:32
The spirit and importance of country football to the social fabric of regional and country Victoria is to be highlighted on the digital time capsule, Federation Story..
Jane Sydenham-Clarke from Fed Square said, "This focus is aimed to capture the importance of footy clubs in country Victoria and the role football plays in building community spirit in rural and regional Victoria and we welcome the support of the AFL in promoting the Fed Story project to Victorian country footy teams."
"Federation Story will be used to promote the spirit of country football teams by telling and sharing unique stories to current and future generations.
"We are looking to include stories from clubs and individuals within clubs including officials, coaches, players, cheer squads and supporters."
Ms Sydenham-Clarke said importantly country football, like many other sports in regional areas, provides strong threads of connection through social networks and a common rallying point in times of hardship.
"The Marysville District Football and Netball Club (MDFNC), one of the first country football submissions to Federation Story, is a great example of how football can help a community regroup after a disaster."
Graeme Haycraft, Club President and a past player for Marysville, said the story of how the club reformed after the 2009 Black Saturday bushfires is testament to the important role footy can play in a community.
The "Green & Gold" had not put a side on Marysville's Gallipoli Park for nearly 30 years. Immediately after the fires, past President John Phillips and a determined team of locals set about doing what many thought was impossible.
Drawing on a strong community spirit and with assistance from the wider community and government, the club 'rose from the ashes'. In just three years the impossible was on full display with the Villains playing in a League Grand Final and whilst not winning the flag the club certainly lived up to its motto of 'uniting the community through sport.'
"By being involved in the Federation Story country footy clubs project, our story and that of other country footy clubs will be preserved forever including some of the great yarns of country footy characters and stories of unusual events."
Marysville Footy Club http://www.federationstory.com/the-fight-back-from-black-saturday/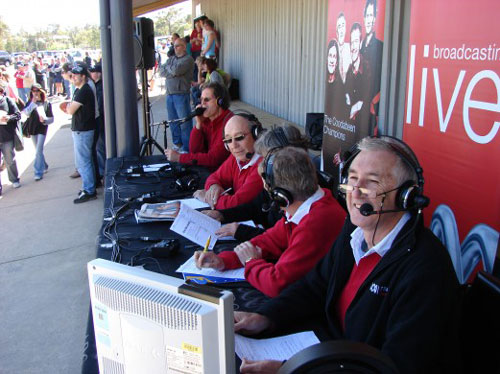 Check out the Coodabeen Champions - The Voice of Country Footy for 35 years
now in the time capsule for future generations. http://www.federationstory.com/the-coodabeen-champions/
SUBMIT YOUR COUNTRY FOOTY CLUB STORY
Country football clubs can directly upload their stories, photos and videos at federationstory.com
The online portal is designed to continually grow and importantly is an education resource for schools. Country football clubs who submit their stories will leave a lasting entry for supporters, players, sponsors and local press.
Media Enquiries:
Ron Smith, Corporate Media Communications, Fed Square - Mobile: 0417 329 201