Media Release
Monday, 23 September 2013 14:43
The Victorian Artists Society and Fed Square today announced a special activity for Seniors Week on Sunday 6 October when painters and art teachers will be painting in The Atrium.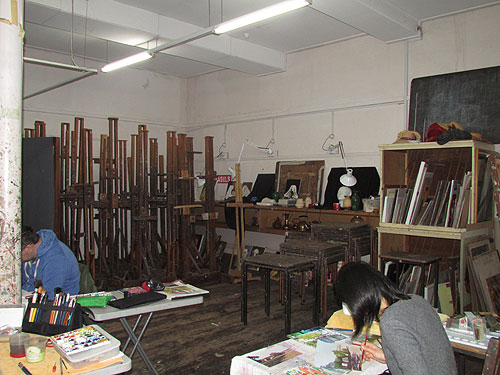 The Victorian Artists Society painting studio 
Formed in 1870 by a small group of artists and lay persons, the Victorian Artists Society has played and continues to play a pivotal role in art in Victoria and Australia based on a rich foundation of master artists such as Louis Buvelot, Sir Arthur Streeton, Tom Roberts, Charles Conder, Frederic McCubbin, Walter Withers, William Frater, Max Meldrum and Sir William Dargie.
Eileen Mackley, a Director of the Victorian Artists Society said, taking the 'live' painting class at Fed Square is aimed at providing people an opportunity to see what is involved in taking up painting or drawing and a chance to have a discussion with both teachers and painters.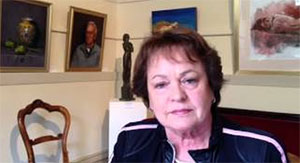 Click here to listen to Eileen Mackley discuss the painting class at Fed Square on YouTube
Whilst formed in 1870, the Victorian Artists Society maintains an active painting and drawing schedule for artists including outdoor painting where artists can work, enjoy and share their creative activity in a group.
"Our painting classes cater to art students at all levels over a wide range of mediums including: Oil, Pastel, Watercolour, Acrylic and Gouache. Lessons cover a range of Drawing Technique, Portraiture and Landscape. Sculpture classes are also available."
Ms. Mackley said taking the art class to Fed Square, one of the most visited and public areas of Melbourne during Seniors Week is also part of the Victorian Artists Society agenda to promote the social aspects of being involved in creative activities.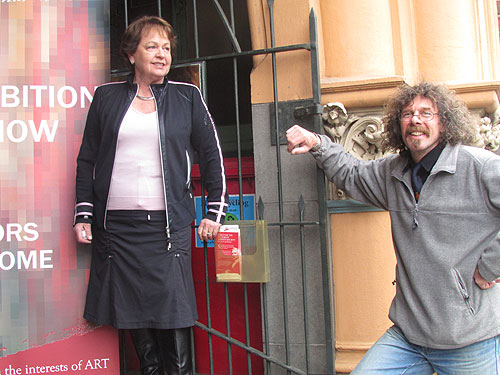 Eileen Mackley, Director and Gregory R Smith, President of the Victorian Artists Society
Fed Square with its very essence of reflecting Australia's Federation is a poignant space to stage the Brushstrokes of History with the Victorian Artists Society's foundation members pioneering Australian painting in the era of Australia's Federation.
Click here to hear a special comment from Gregory R. Smith on YouTube.
http://victorianartistssociety.com.au
Media Enquiries:
Ron Smith, Corporate Media Communications, Fed Square - Mobile: 0417 329 201