Media Release
Thursday, 13 December 2012 10:23
People living at the end of Melbourne's suburban railway lines are being urged to travel into the centre of Melbourne city for a free Christmas celebration on Friday 21 December.
End of the Line is a Christmas picnic of free live music, games and children's activities taking place among Fed Square's urban pine forest of 250 Christmas trees by Melbourne artists, The Projects.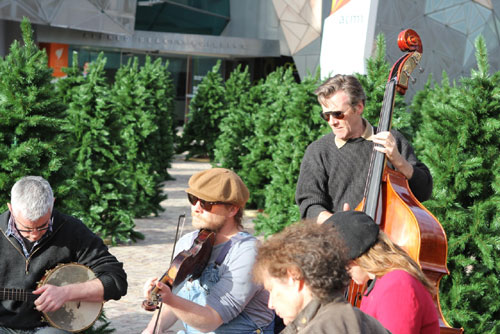 Joe Norster from The Projects said, "The End of the Line will be a gathering of people from the wider communities of Melbourne. Travelling together on dedicated train carriages, they can come in to the heart of Melbourne CBD to celebrate unity and the Christmas spirit."
"We are wanting people to come in and represent their line at the Fed Square and Christmas Trees will be displayed at stations at the end of the line on the day. "
"This is about having a lot of fun and enjoying a free afternoon of creative activity and a picnic at Fed Square; the People's Square."
Fed Square hosts the free Christmas program, Spirit of the Square each December and this year the precinct will be transformed into a festive wonderland of creative installations, live music, performances by community choirs, songs from The Salvos, family portraits and an Orphans Christmas for people who don't have plans for the day.
End of the Line is an initiative of Fed Square's Spirit of the Square and Melbourne social art collective, The Projects.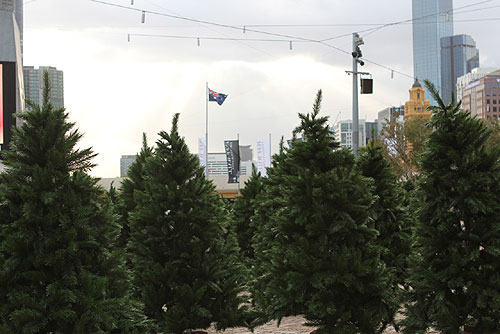 End of the Line
Christmas picnic as part of Fed Square's Spirit of the Square
Friday 21 December, from 12.30pm
Free
More Info: fedsquare.com/spirit
Twitter: @Fed_Square
Facebook: facebook.com/federationsquare
Media Enquiries:
Ron Smith, Corporate Media Communications, Fed Square - Mobile: 0417 329 201