Media Release
Friday, 09 December 2011 10:29
Melbourne families will be put in the picture at Fed Square tomorrow when family Christmas Portraits will be taken by a professional photographer in residence between 10.00am and 2.00pm.

In the Pines at Fed Square
Federation Square, filled with a forest of one hundred and fifty pine trees, provides a perfect and unique festive backdrop for family portraits with all of the kids lined up, to candid shots as children play hide and seek In the Pines.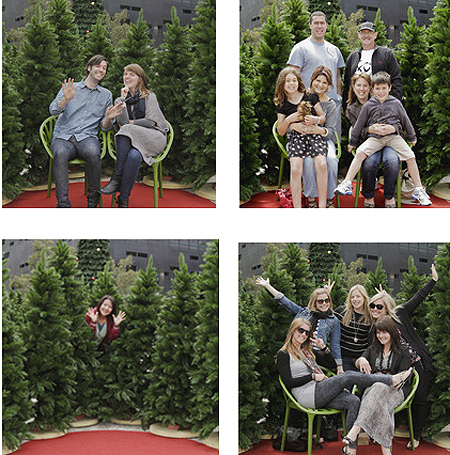 Happy snaps for best mates or group portraits taken In the Forest at Fed Square will be posted on The Projects Website www.theprojects.com.au and can be downloaded FREE by family and friends locally, interstate or overseas.
Joe Norster from "The Projects" said, the free professionally taken photos are a great way of sending a photo back home easily and also a way of maintaining a connection with family and friends during Christmas.
Family Portraits
Replace that awkward family photo on the fridge with something festive. A professional photographer will be in residence at Fed Square between 10am and 2pm on Saturdays.
Your photo will be available for download for FREE from www.theprojects.com.au.

Dates: Every Saturday in December
Location: Main Square, Fed Square
Time: 10am - 2pm
Cost: Free


Media Enquiries:
Joe Norster, The Projects - for comment 'In The Pines' - Mobile: 0422 221 072
Ron Smith Fed Square - Mobile: 0417 329 201