Media Release
Wednesday, 07 December 2011 13:18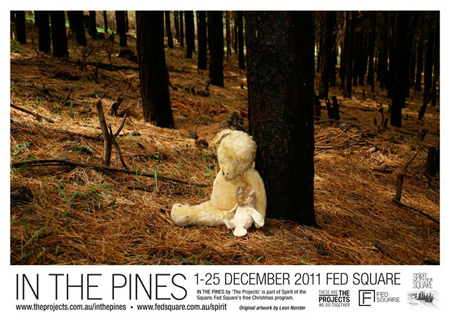 Original artwork by Leon Norster
Joe Norster from The Projects, said the high quality art posters were based on artists' interpretations of the famous folk song In The Pines which is linked to the special Christmas installation 'In the Pines' at Fed Square.
"In the Pines is a traditional folk song which dates back to the 1870s and is believed to be Southern Appalachian in origin. The song forms the basis for over 160 different recorded renditions and each generation has brought their own interpretation to the son", said Joe Norster.
The posters have been strategically placed at the last stations at the end of Melbourne's fifteen railway lines, providing another form of community involvement in Fed Square's free Christmas program.
One poster features a bus 'The Pines 286' which runs to east Doncaster.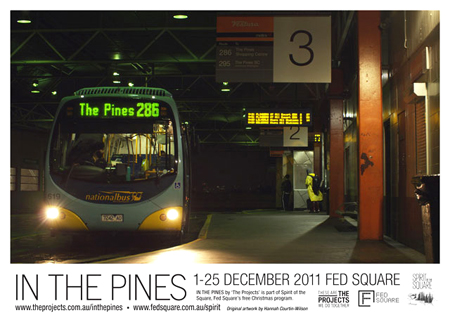 Original artwork by Hannah Courtin-Wilson
View the full collection of Posters
Media Enquiries:
Ron Smith Fed Square - Mobile: 0417 329 201