Media Release
Thursday, 15 September 2011 14:49
Main Square, Fed Square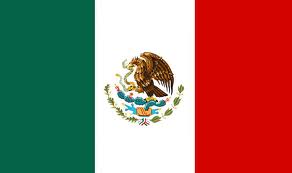 Melbourne's Mexican community will celebrate the independence of their home land today at Fed Square with a special flag raising and a festival of music and dance.
At 2.00pm today members of the Mexican Community will gather in Fed Square to be part of the celebrations in Mexico which will be broadcast live on the Fed Square Big Screen.
The flag raising event and celebrations, organised by The Mexican Social and Cultural Association of Victoria, will be attended by the Mexican Consulate and other community dignitaries.
Pedro Chan, President of the Association said, "it is fitting the ceremony is being held at Fed Square, which had become a special meeting place for Melbourne's many communities to celebrate and promote their arts and culture."
"Our community feels at home in Fed Square and enjoys taking part in events such as 'Light in Winter' as a Gift of Light community and being able to enjoy visits by artists such as Mexican-Canadian artist Rafael Lozano-Hemmer."
"For our community, especially our children, Fed Square provides a happy and safe place for celebrations to share our cultural heritage."
Mr Chan said that the roots of the independence celebrations go back to when Priest Miguel Hidalgo called a meeting at his church, September 15 1810, to rally the people to fight Spanish troops on September 16th cementing the words "Viva Mexico" into history.
"The words are being repeated at every Mexican Independence celebration."
"The modern Mexican Flag is made up of three vertical bands, green white and red, and an emblem in the middle. The meaning of the colours has changed over time, the most recent being Green for Hope, White for Unity and Red to symbolise the blood of the nation's heroes".
"The emblem in the middle depicts an Aztec legend, in which the original Mexicans were meant to wonder about until they found an eagle devouring a serpent standing on a cactus in the middle of a lake.
"As luck would have it, they found exactly that and in that very place they founded the great city of Tenochtitlan, today's Mexico City".
Members of the Mexican community will gather to watch Independence Day Celebrations in Mexico on the Fed Square Large Screen and raise the Mexican Flag
Mexican Independence Day Celebrations will continue at 6.00pm to 8.00pm
Help celebrate Mexico's Independence Day in a cultural feast at Fed Square.
There will be Mexican dance performances and music for people of all ages to enjoy.
The Mexican Social and Cultural Association of Victoria

Media Enquiries:
Pedro J. Chan - Mobile: 0405 454 373
Mexican Social and Cultural Association of Victoria
http://www.mexvic.org.au

Ron Smith, Corporate Media Communications, Fed Square - Mobile: 0417 329 201
About the Mexican Social and Cultural Association of Victoria

500 members plus 200 students studying in Melbourne.
Formed in 2004

The Mexican Social and Cultural Association of Victoria Is focused on.
1. The assistance to newly arrived Mexican citizens with settling in and learning about the Australian way of life.
2. The promotion of Mexican art, food and culture to the wider community through events at Fed Square.
3. The preservation and exposure of traditional Mexican culture for Mexican children born in Australia.

Photo and Filming Opportunity Fed Square 1.45pm Friday 16 September 2011