Media Release
                21 May 2009  
Jelly Beans 'Make a Noise about the Silent Killer' on YouTube
Kidney Health Week 24-30 May 2009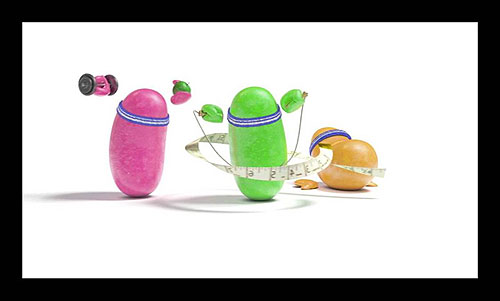 The image of the humble jelly bean has become the latest weapon in the war against Chronic Kidney Disease which affects some two million Australians who do not even know they have it.
 
Kidney Health Australia has launched a national advertising campaign in the lead up to Kidney Health Week which begins on Sunday 24 May 2009 to create awareness that one in three Australians is at increased risk of Chronic Kidney Disease.
 
In a television commercial being released on air and though the internet, three jelly beans come to life with the green one sweating and becoming unhealthy. 
 
Reflecting a change of lifestyle to prevent kidney disease and measure up, the animated jelly beans spring into action with one skipping, one doing sit ups and the third jelly bean lifting weights.
 
Tens of thousands of people will be contacted via email and asked to spread the word on Chronic Kidney Disease by linking to the animated catchy commercial from their Facebook, email newsletters or websites. Kidney Health Australia says the advertisement is also set to enter the world of Twitter.     
 
The 1 in 3 Australians advertising campaign has also started to roll out across Australia with the first super sign featuring three large brightly coloured jelly beans appearing in Melbourne on Kingsway to be followed by 450 advertising signs on freeways, shopping malls and bus shelters. 
 
1 in 7 Australian adults over the age of 25 years has chronic kidney disease.
 


 The super site signage
Media Enquiries:
Ron Smith, National Communications Manager, Kidney Health Australia